INSTINCT: Authorization
The first time and before you authorize, the plugin is loaded in try out mode (figure 1).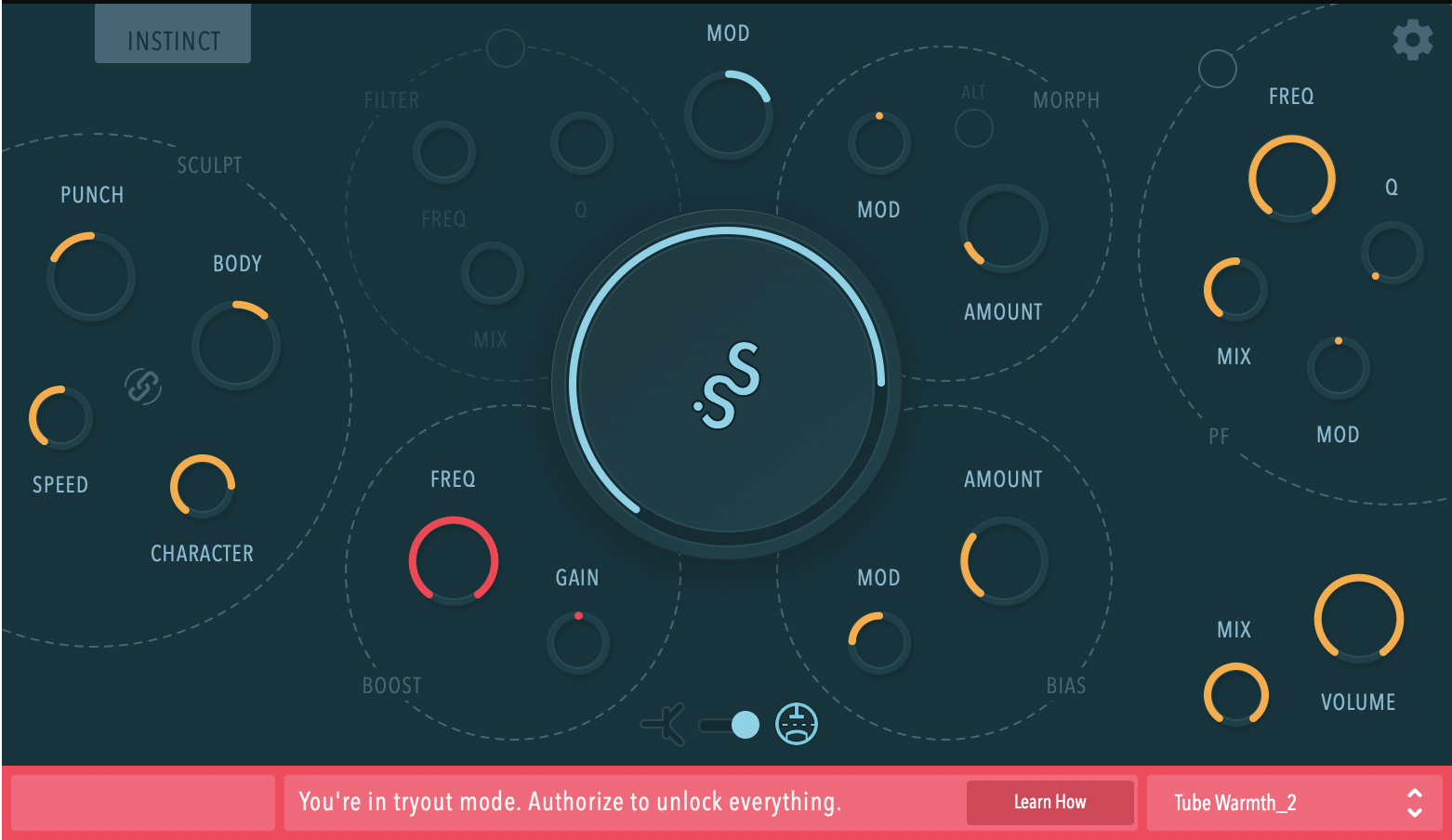 To authorize you can either press the "Learn How" Button at the bottom of the plugin or the gear icon at the upper right side. This will take you to the registration view (figure 2).
You authorize the plug-in by following steps 1 and 2.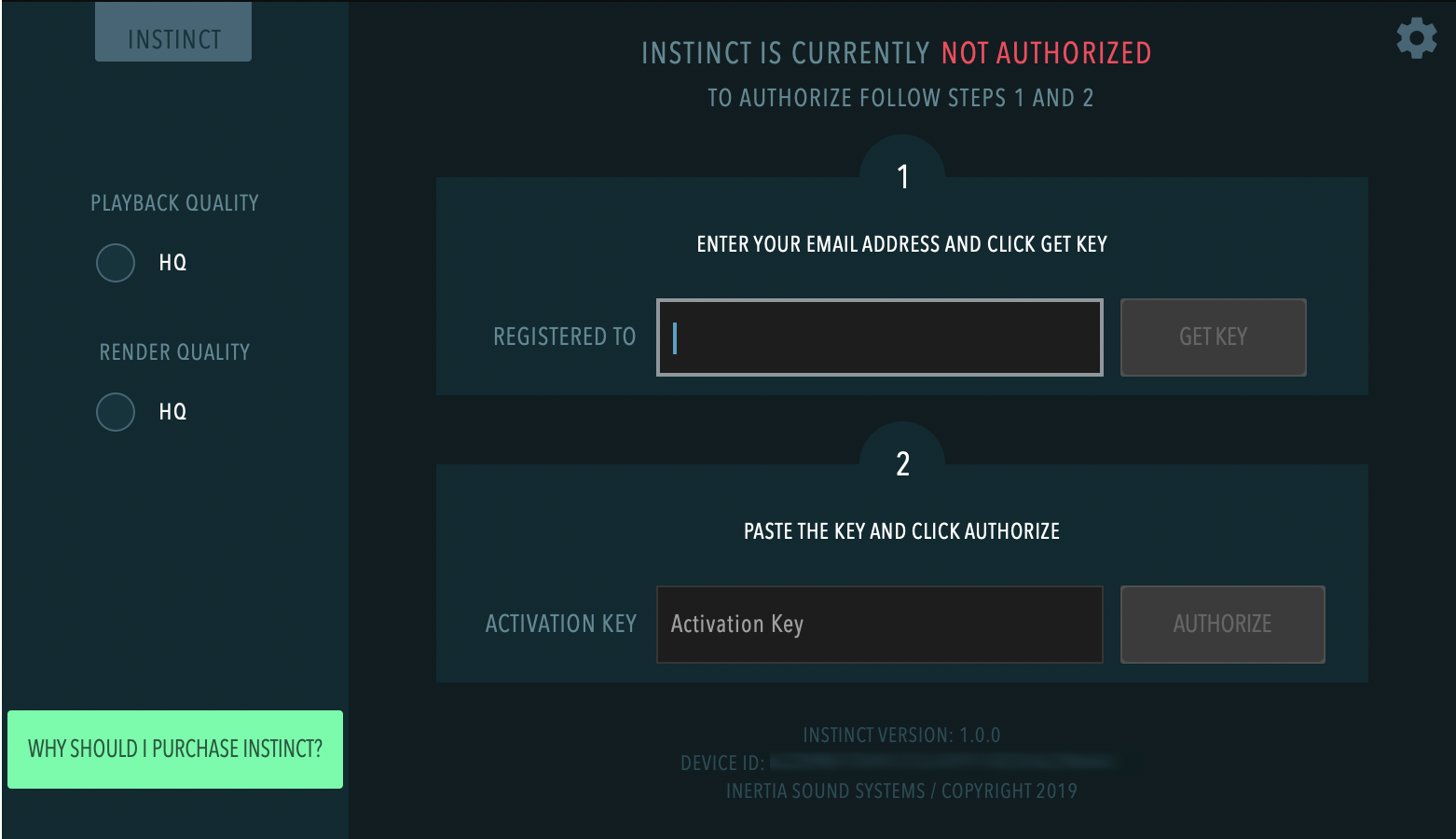 The explicite steps are:
On the REGISTERED TO field, you enter the email address you used for your account with us.
You click GET KEY and you will be taken to the key generator.
Click Generate Key.
Copy the generated key into the ACTIVATION KEY field.
Click AUTHORIZE, and you're done!
When the plugin is authorized you can get back to the main view by clicking the gear icon at the upper right side.