Starting today 15th of September, GRANULIZER 2.3 is available on InertiaSoundSystems.com.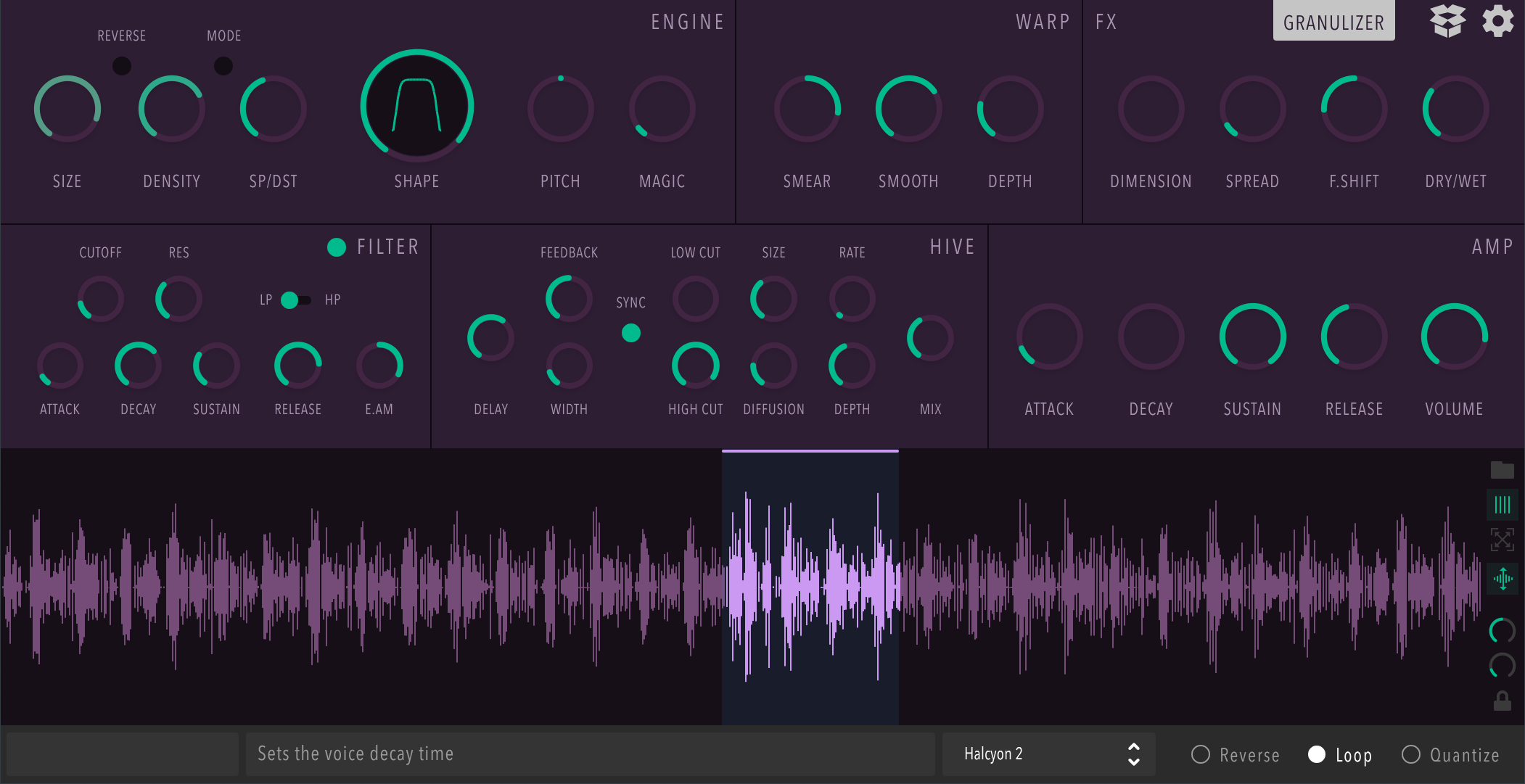 Experimental Linux Support
First things first. As we announced a couple of weeks ago, we where working on adding Linux, as part of our supported OSes. Starting with this release, we have a VST/VST3 experimental version available!
A section will be added about known issues, but feel free to reach out to us if you want to support our effort in making Linux a first class citizen.
Plugin Deauthization
Moving to a new PC/Laptop is super simple now.
If you are about to decommision your machine, but are running out of licenses, you can deauthorize the plugin and get back a slot in your available keys.
Other Fixes
The visual feedback is pitch independent. Up to 2.2, the grain position visual was affected by grain pitch on top of the other parameters. This was not the most accurate approach, and it's fixed now.
New theme in the theme chooser: AUBERGINE
Several minor bug fixes that caused random crashes (mostly within the delay unit when high width and low delay times were set up, mainly in sync mode)
Several improvements regarding the authorization process, with improved security
A fresh install does not ask to backup and convert inexisting old presets.
This is a free upgrade for all existing GRANULIZER 2.0 owners. GRANULIZER 2.3 will be on a 50% discount until the 22nd of September. Enjoy!
Tuesday, 15 September, 2020