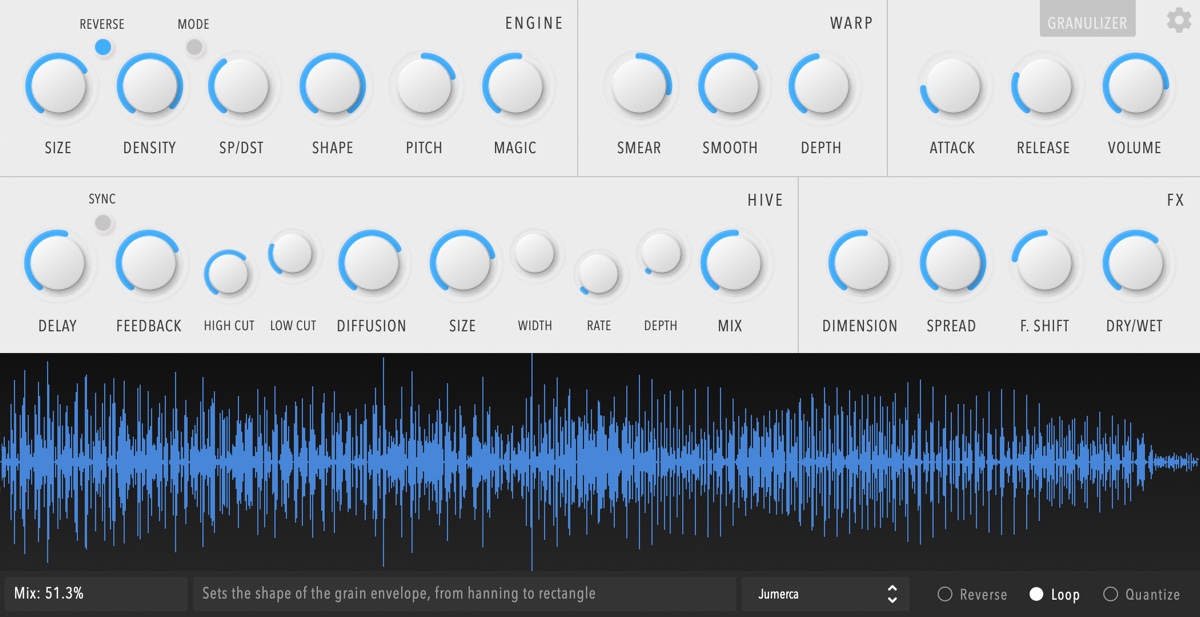 We included a complete preset library which you can use as is, or build upon. GRANULIZER 2 features a very versatile DSP engine that is able to deliver a wide sound palette, with sounds varying from metallic crunch and grainy fuzziness to smooth reverb-like tones, spectral widening or chaotic soundscapes.
It took us a year to get here. We took every comment, every post, every email and message you sent to us, and came back with this. Your most requested feature, multiplatform? It's here. You can use it on both Windows and macOS. VST or AU. We're even trying out Linux. Wherever you want us, we'll go.
We care about people that have been supporting us from the start, so we'll be offering an upgrade discount for GRANULIZER 1 users, stacking up to the launch discount.
GRANULIZER 2 officially launched on 21st of November, so you can check out all the detail over here:
https://www.inertiasoundsystems.com/store/products/granulizer-2/
The promotional video:

We are so excited to be able to share this with you.
Thank you for your taking the time to read this - Inertia Sound Systems
Wednesday, 21 November, 2018